*Schedule a

Consultation Today!
The Best Egress Window You Can Buy... Why?
*
Guarantees available for the life of your home.
BE CAREFUL… not all egress windows are equal in their construction and safety.
This is one time being cautious is a good thing...

We respect the fact that you only want the best egress window for the people you love and care about most…

…and never want to purchase something that may not function in that critical moment that can be the difference between life and death.
​​​​​​​
The reason a mandatory egress window was put into the construction code was that it saves lives in the event of a fire in your home.

Your family is a priceless treasure, and they are counting on you to protect them.

We know that you have what-it-takes and have zero tolerance for errors when it comes to protecting your family.
I have the integrity to ONLY sell a product that will protect a customer's son, daughter, mother, mother-in-law, or whoever may be the person sleeping in your new bedroom in the basement.

This is why we sell only the BEST and SAFEST egress window in the market.

When good is not good enough for your family.

Your family is one of a kind, and you want to make a difference in their life and provide the highest level of safety.

If you cherish your family… you need to take a careful look at our Egress Window and see why it provides a safe escape route… ALL OF THE TIME.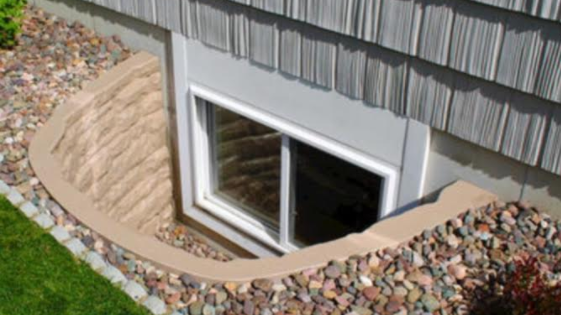 FACTS COUNT WHEN IT COMES TO YOUR FAMILY'S SAFETY...
Most egress windows open out into the escape basin.

Our window opens inward… and this is critical to your family's safety.
​​​​​​​
Bambasements and Masons of Des Moines is Serving Central Iowa, High Quality Workmanship, Superior Quality, Affordable, Lifetime Warranties
Beautiful - Functional - Energy Efficient - All To Code?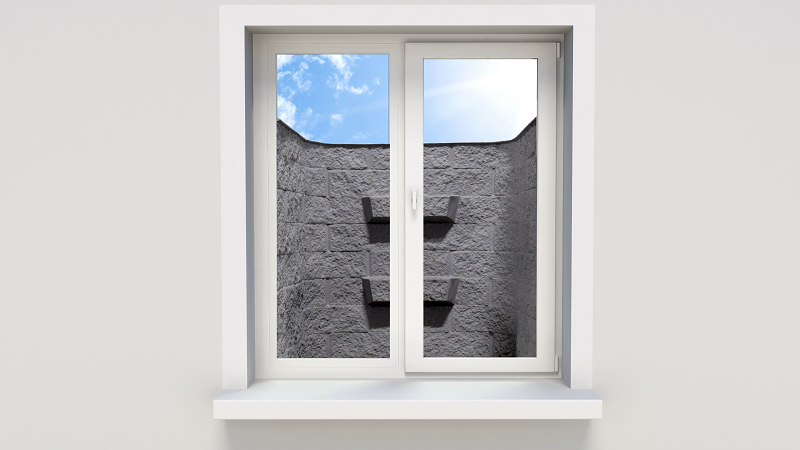 Whether you need a repair, replacement, or trying to increase the efficiency of your home.
During the Fall and Winter months most escape basins fill up with debris and snow which can prevent a window that opens outward from opening enough to get out.

Whereas a window that opens inward NEVER has that problem…

…Allowing your family to get out of the house safely.

Which is better,

an escape route that works ALL THE TIME, or one the works most of the time?
​​​​​​​
UPDATE
The Best Egress Window Period...
Get in touch with us today!
Egress Windows Increase the Value of Your Home...
WE USE ONLY THE BEST MATERIALS
Our windows are made with a window frame that's 8 inches thick to perfectly match the thickness of your foundation, so it doesn't hold water.

They are only made of vinyl and glass…

Because they don't have any wood exposed… they won't rot out like windows that are either made of wood or encased in wood when they are installed.

It's aggravating if you find yourself needing to replace your window because the wood surrounding it rots.

Get a Quote below from one of our expert window installers and, increase the efficiency of your home with an egress window.

Total Customer Satisfaction
Reputation For Superior Workmanship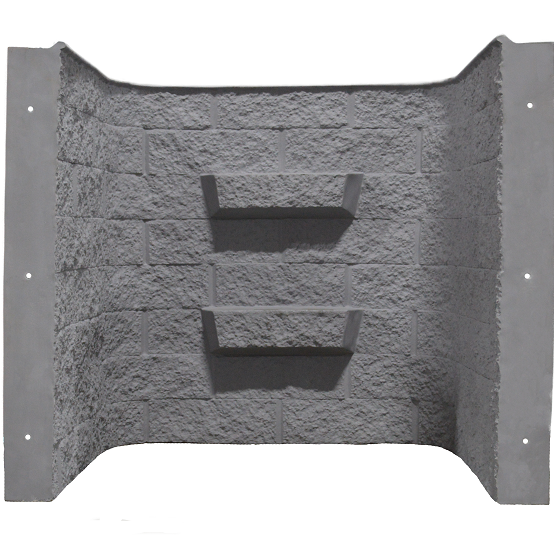 Do you want to remodel your basement?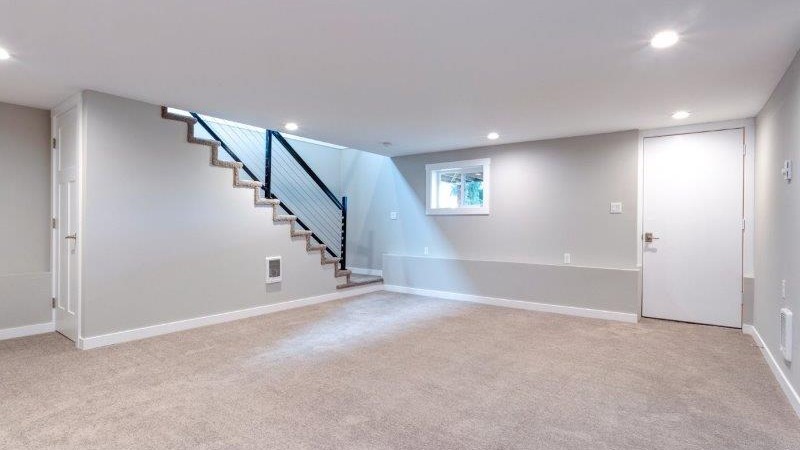 OUR EGRESS WINDOWS ARE A GREAT INVESTMENT IN YOUR HOME
An egress window can add around $18,000 per room to your home's value.

So when you decide to renovate your basement, whether it's because…

You want more space and comfort
You want an additional bedroom
You want an office out of the main area because your virtual meetings keep getting interrupted by kids
You want a gym area to work out in
Your dining room has become the new homeschooling area
You want an entertainment area
Your mother-in-law is moving in,
You child is back home because he/she has lost their job because of COVID
You want a rentable unit for additional income

You will know that it was a good investment, and everybody is safe.

The fact is, it's cheaper to finish a basement than to add onto your home.
Call us today…
UPDATE
If you want the BEST and SAFEST egress window in the market
A window that will protect your family in case there is a fire
A window opens 100% of the time because it opens inward
Add up to $18,000 to the value of your home
Add additional living space to your home at the least cost
A window comes with a WARRANTY

Then call BAM today to schedule someone to come onsite to give you a quote.

Based on industry numbers, BAM sold more EGRESS windows than any other company in Des Moines for the last two years…

It's because we have the best window on the market along with the best service in the area.

See what our customers have to say…
Why Choose BAM ???
For all your egress windows needs...
We only use the new methods and materials on our jobs.

That is why we can give you a LIFETIME WARRANTY for the life of your house.
It is also TRANSFERABLE to a new property owner.

It's like the difference between buying a tire with an innertube vs a solid rubber tire.

One can get punctured and go flat while the other is guaranteed never to go flat.

Call Now! for a free Estimate...
There are two types of Egress Windows systems.

What most contractors use is what we refer to as the old way…using a method and materials that have been used for years… only because there wasn't anything better to stop the leaks in your home.

These systems can't be guaranteed for the life of your home because eventually, you WILL have a problem with them plugging up and breaking down.

When we first got started in the business, we used the same method because at the time there simply wasn't an alternative.

New materials and methods have since been developed that not only produce superior results……these systems also avoid future problems with ????
Replacing windows a second time can be quite an avoidable expense.
​​​​​​​
Although a state-of-the-art system can cost a little bit more, it's well worth it… …and we're priced about 30% less than the only other egress window company in the area that had upgraded to the newer system after we did.

If you ever sell your house this LIFETIME WARRANTY can help you sell your home quicker and fetch a higher price.

Depending on the area, Google says it can increase the value of your home by 400% of the cost.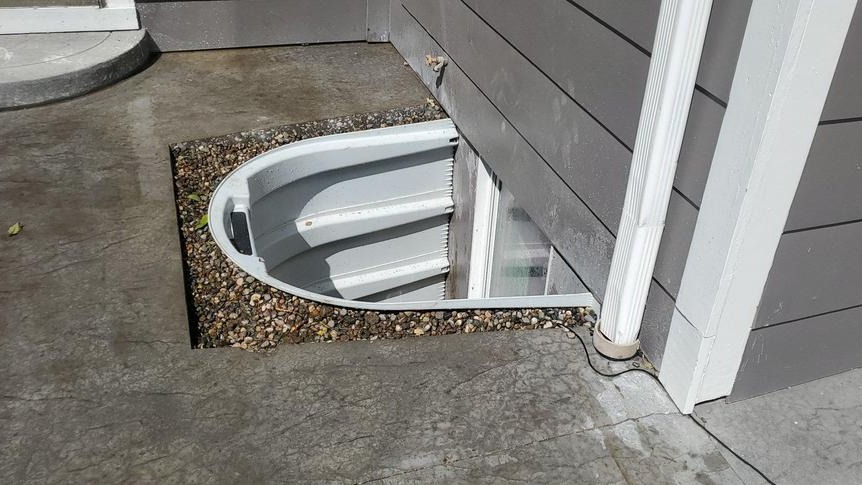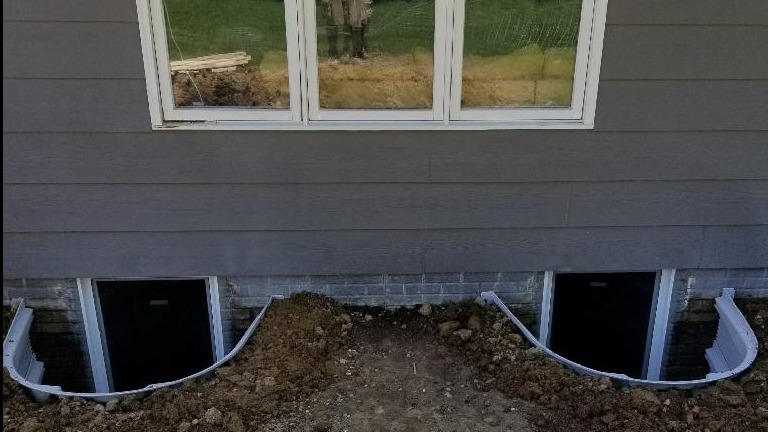 See All Our Customers Feedback !